Meatless dinners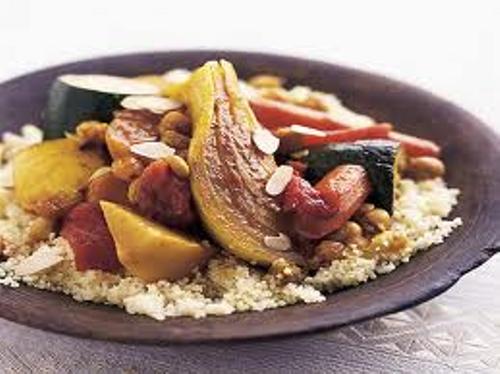 No, they are not just for Mondays! And not just for the "Nine Days' for that matter!
They are our chance to showcase all those dishes we all too often think of as supporting actors, a sort of prop to meat-and-potato meals, and which rightly act as stars in their own right. Meatless dinners vindicate and glorify all those vegetable dishes we are often guilty of calling side dishes. And what better time than the Nine Days to showcase our meatless dinners?
Meatless Dinners are Underrated
And in my modest view, they are underserved.
We all observe a sort of frenzy that sets in right before (and right after) a holiday that is marked by some food restrictions. Like hoarding in prevision of a period of austerity. One egregious example is Passover. I recently attended a cook-off event for a famous Kosher Food Company whose CEO (yes the CEO) declaimed excitedly about how before they came out with their full-blown food mixes line, we poor Jews were reduced to eating matzah and hard-boiled eggs the entire Passover week. Likewise, we see lines around the block for pizza and sushi the day before, and the day after, Passover.
The other time of year where it looks to many of us as though we are going into a period of penury is before the Nine days that lead to Tisha Be'Av. Before the Nine Days start, we often gorge on barbecues as if meat was going out of style. Instead, we could be enjoying all those wonderful fish and vegetarian dishes we might have been neglecting.
Cooking with Seitan
This is part of my perennial quest for valuable protein. Mind you, i am not even including any of my seitan dishes in my Meatless Dinners Menus, because that would be a total slam dunk. Instead, i invite you to explore anytime, as I do, with Seitan dishes, and make some of your favorite dishes using the incredibly versatile and incredibly nutritious seitan as the protein
Four Meatless Dinners menus:
Three are totally dairy-free, and one is 100% vegan and all-Moroccan. I promise you won't miss the meat for a minute: The following dishes have too much Taam going for them, to say nothing about nutritional value, and ease of preparation! So: How will we be getting on without meat for nine days? Brilliantly, thanks for asking! You will no doubt be pleased to note that all suggested menus below are eclectic and delicious, all vegetable dishes glorified to main course status (Oh I hate the phrase "side dish": I bet if it didn't exist we would have much more respect for vegetable dishes! The stigmatized expression exists only in English, by the way!) need hardly any help if at all from dairy products, which I only use in menu #3. Menu #4 is an all-cold summer feast. And each of the four menus include a wonderful cold summer soup. So, here comes. Summer dining at its very best! I am even including my full gamut of Summer Drinks, which you will be happy to serve at all meals.
Lemonade Recipes. All Variations Including Limonana
Meatless Dinner#1 Pareve/Fish
Meatless Dinner #2 Moroccan Vegan
Meatless Dinner #4 Vegan. Cold Summer Feast